Thank you for your patience as we integrated new features and updated our website to showcase our most current collection! We are so grateful for the work that we do and hope to demonstrate that through our new online wishlist experience as well as the conversations we have with planners and clients both online and in person. 
For new clients our updated collection and wishlist creation page allows you to browse all of our current inventory by category and build your desired tabletop setting with ease. Details such as price, color, and material will now be easily accessible as you browse each individual item.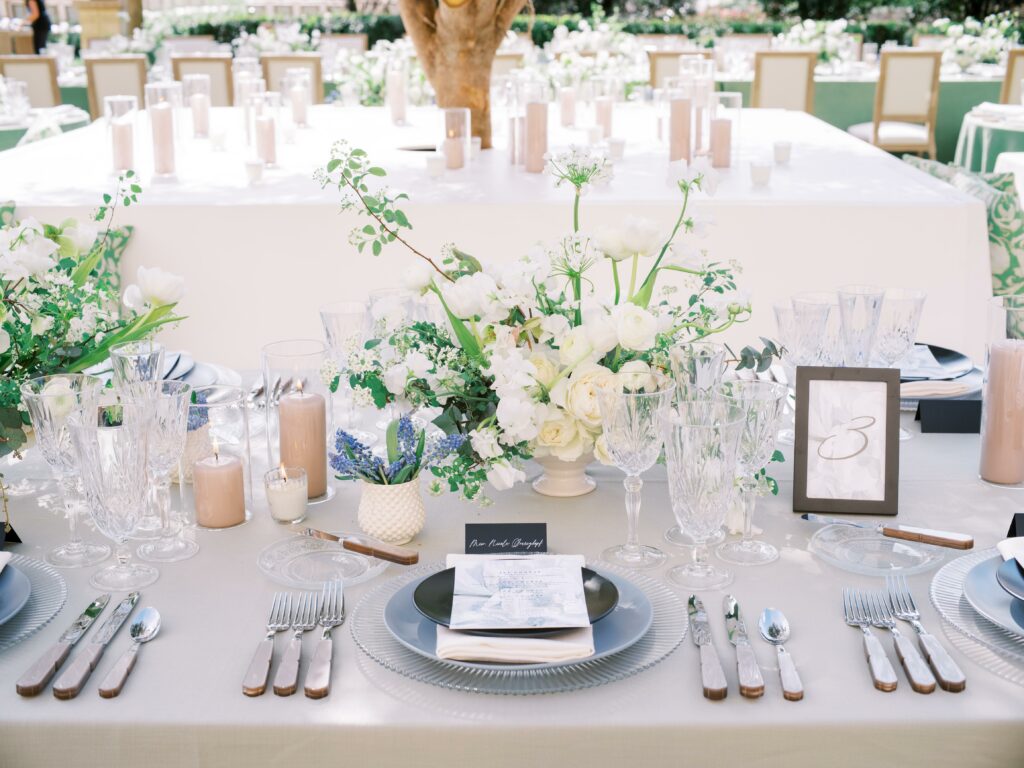 An Introduction to Shopping Our Collection
Our recommended strategy for creating your wishlist is to add inventory and set your desired quantities individually. To do this select your desired item from our current inventory line by clicking on the item image. An overlay will appear that includes a larger image and the item details. Insert the desired quantity based on your estimated guest count, event date, and start time then select add to wishlist. You will see a confirmation below the "Add to Wishlist" button that confirms the quantity added to your wishlist.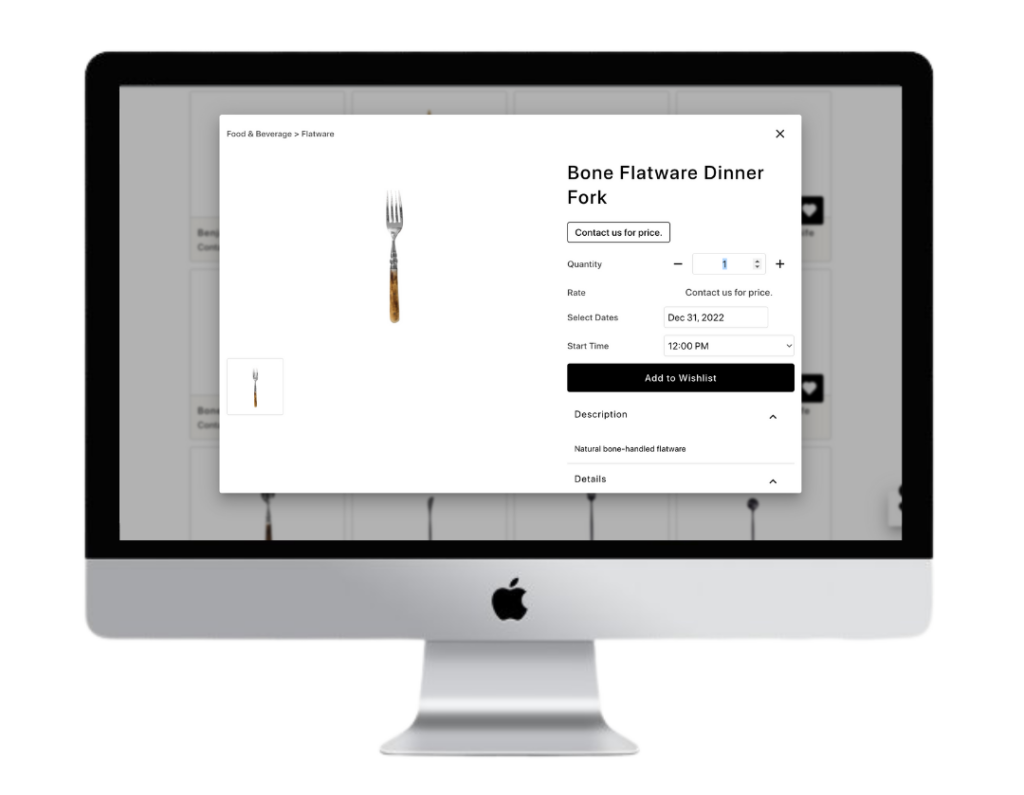 Close out of this item overlay and continue browsing and adding your desired items to your wishlist. Once you have finished creating your wishlist, select the white bordered black heart at the bottom right hand corner of the webpage, add any additional details and notes about your event that you wish to share, and select Send List.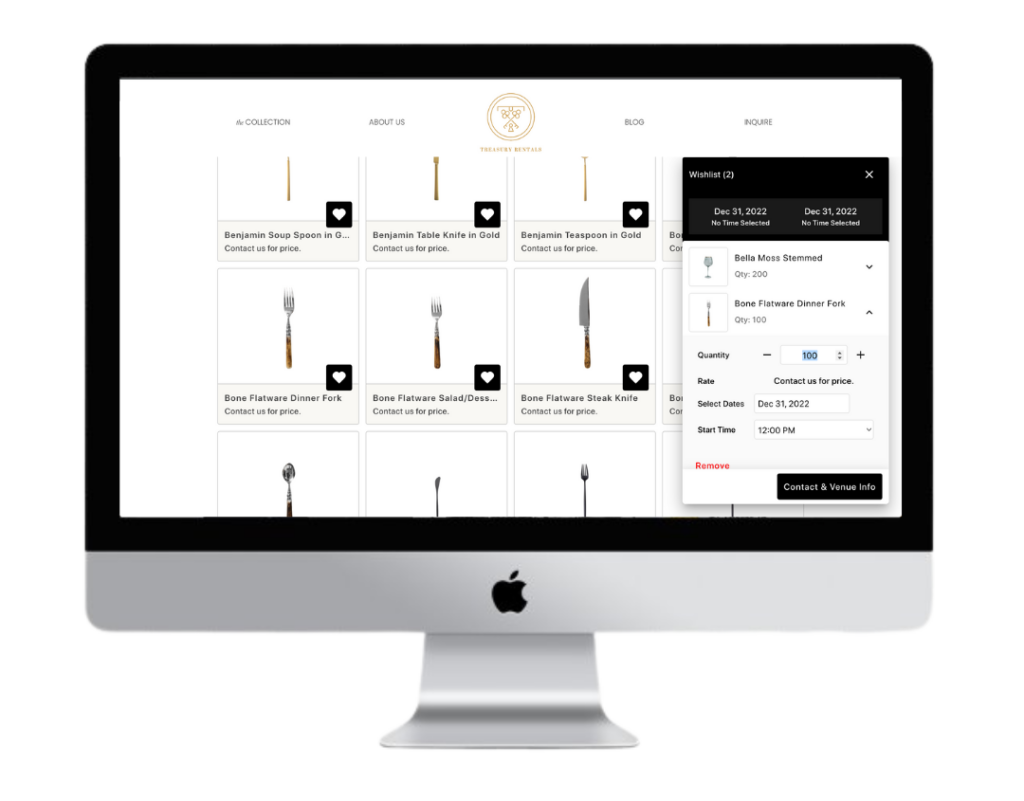 Overall, adding to the wishlist in this way will save your event date, and start and end times and apply them to each additional item added as you browse our collection. Once submitted our team will review your wishlist and be in touch as soon as possible after reviewing item availability and determining order logistics!
Speaking of logistics, our online presence isn't the only place Treasury Rentals got a makeover! Throughout the spring and summer our warehouse team has been hard at work expanding into a second warehouse space to provide additional room, better organization, and streamlined inventory efforts to make the experience of renting with us a seamless process. From building custom shelves to processing in-depth inventory counts everything we do begins and ends with the hard work of our dedicated warehouse team! 
Cheers to a new year of epic events and a simplified way to select the perfect pieces from our collection!