"We believe that no event is too big or small to celebrate with the people that you love. Our passion is drawn from a love for family and the memories made and stories shared while gathered around a well-set table."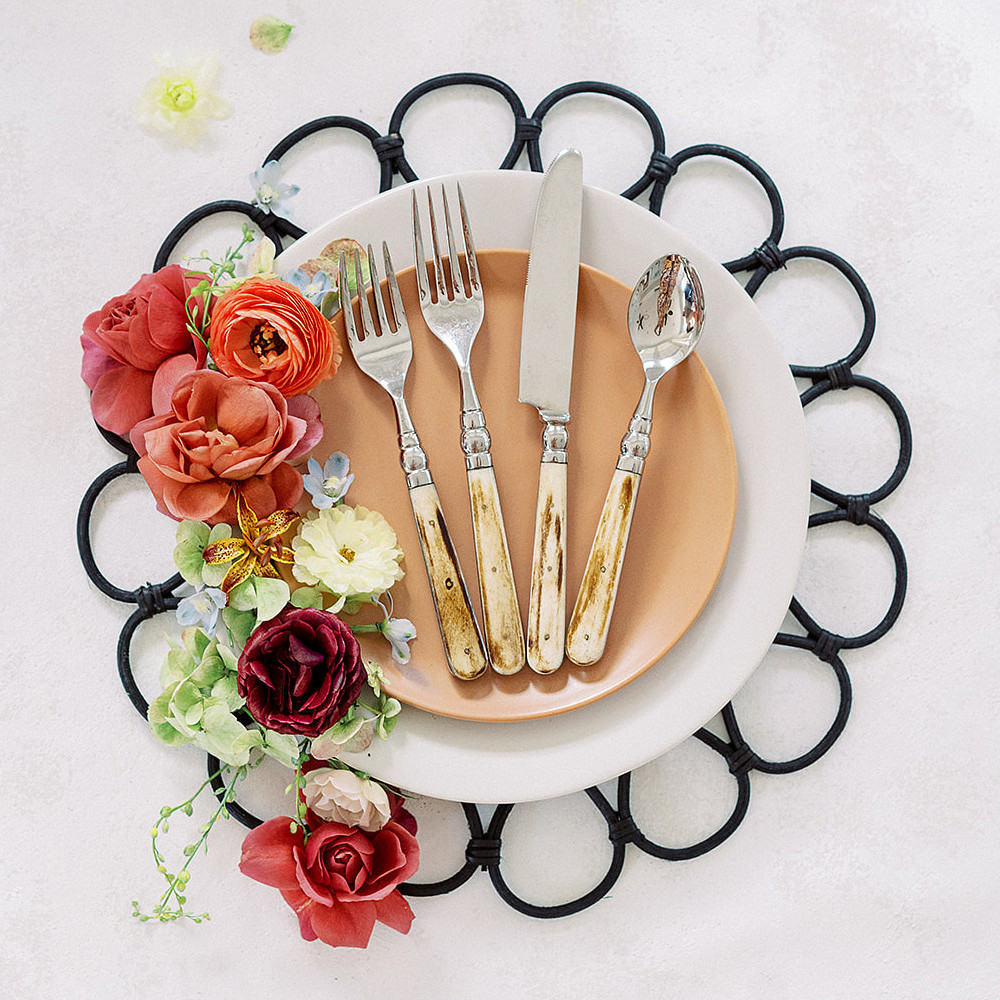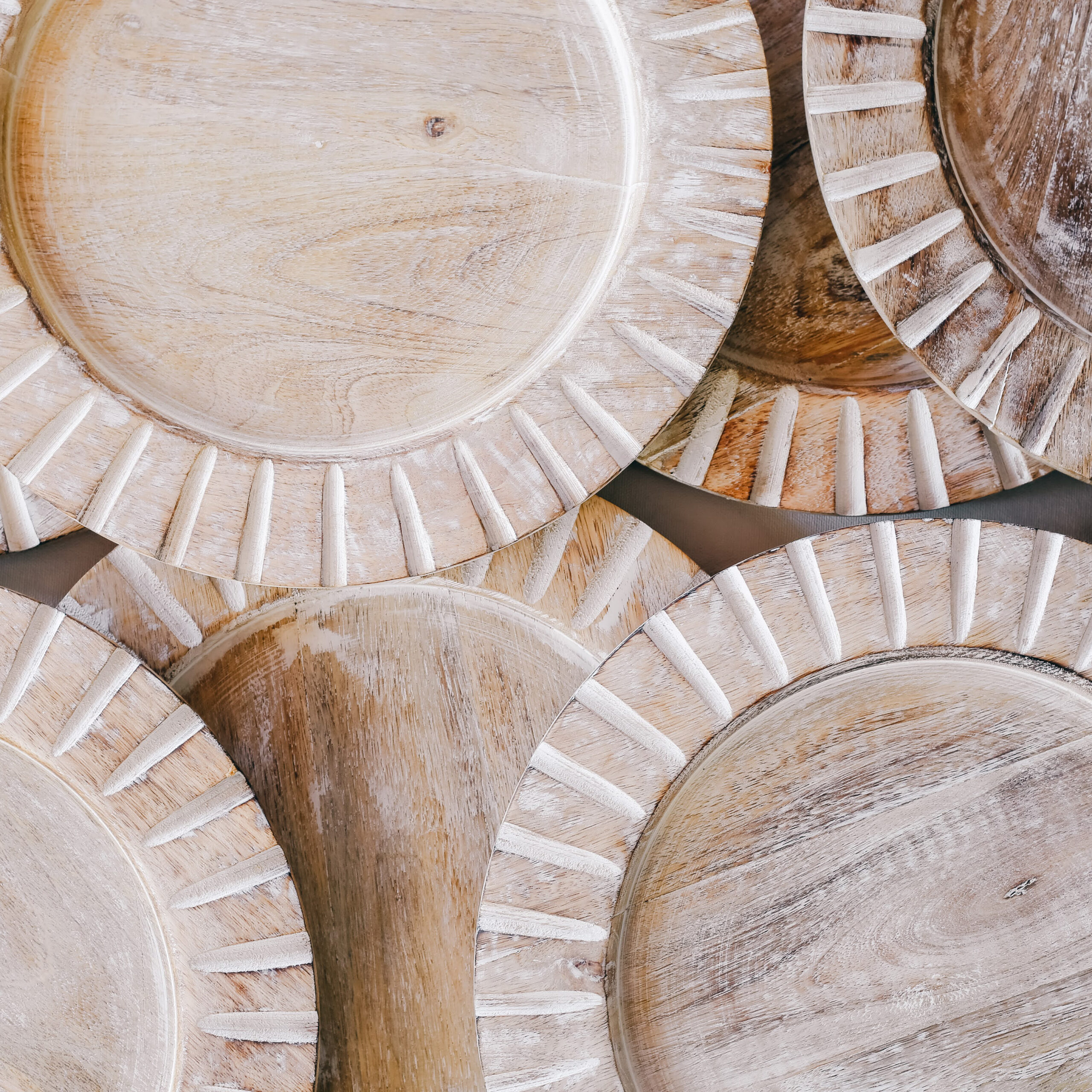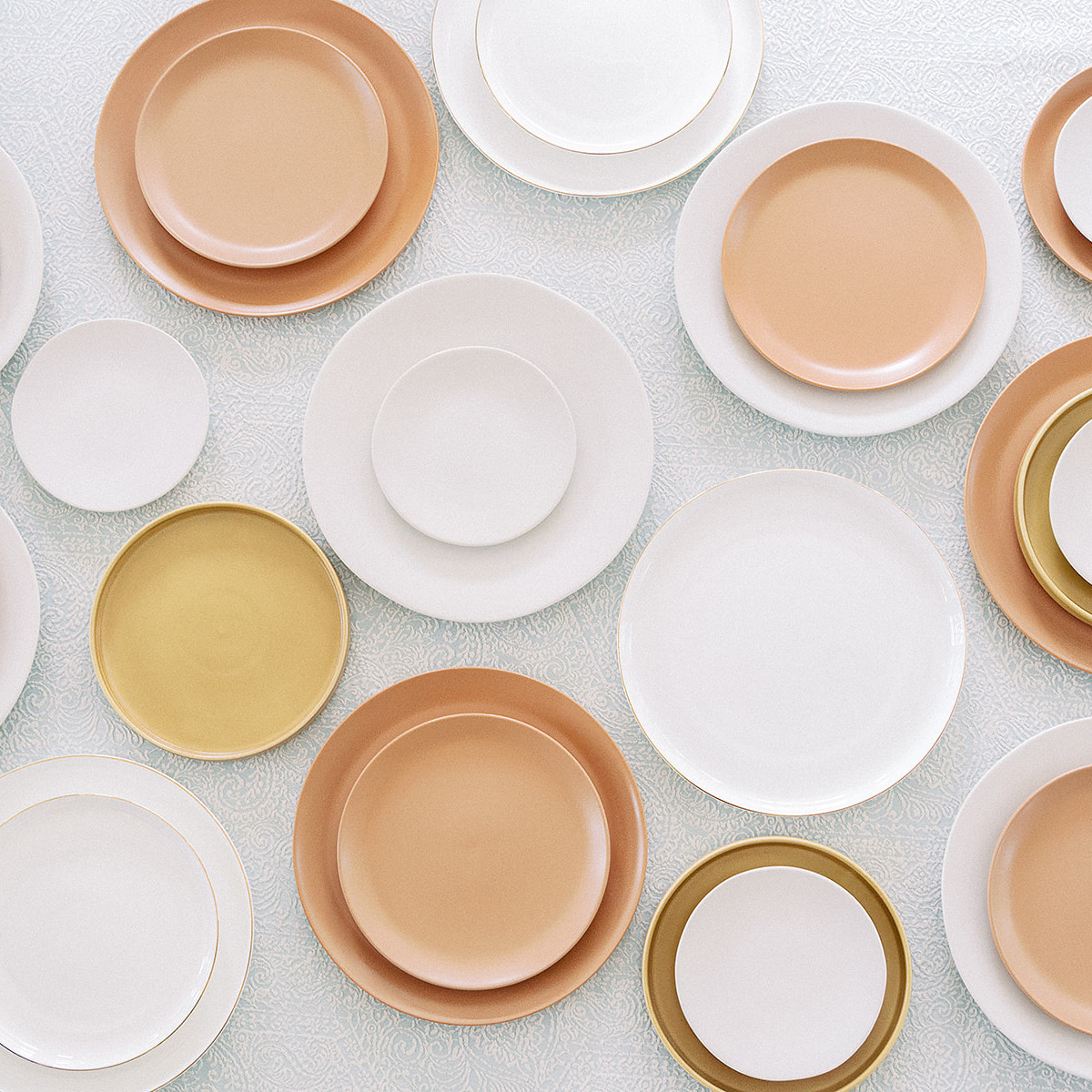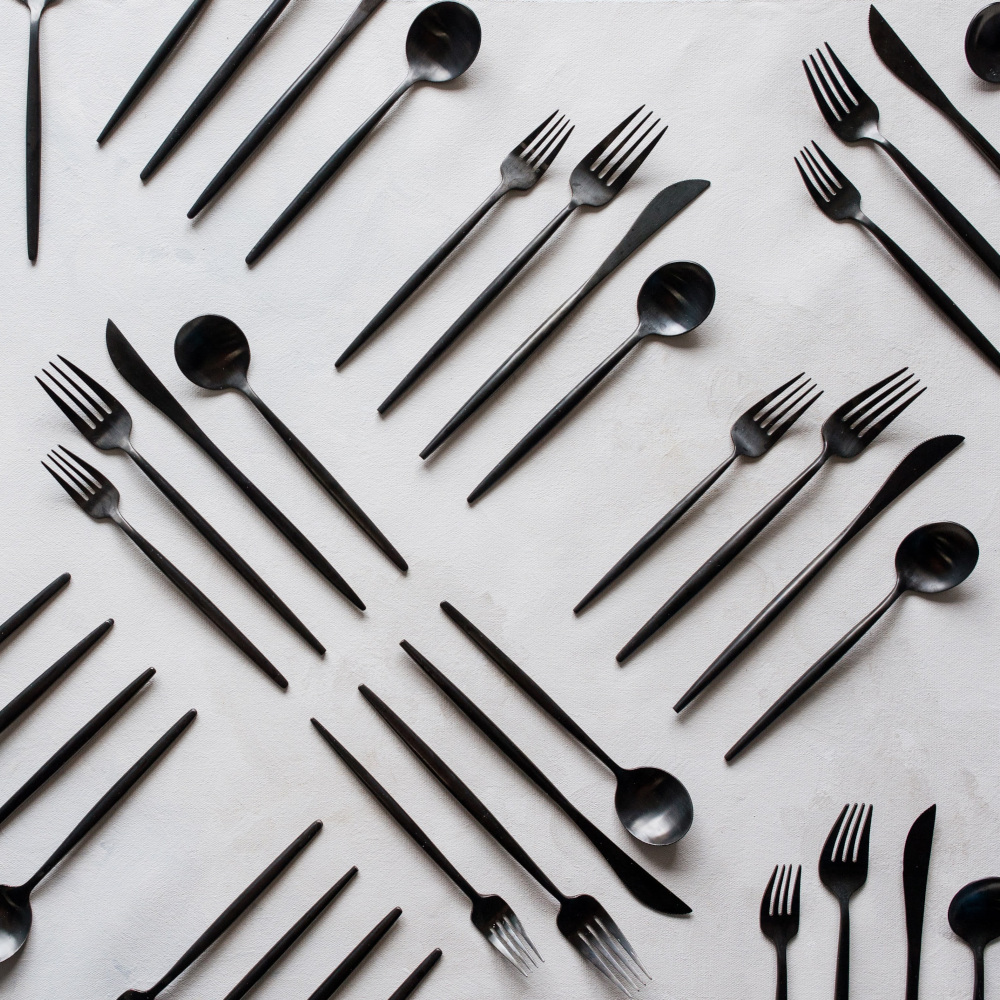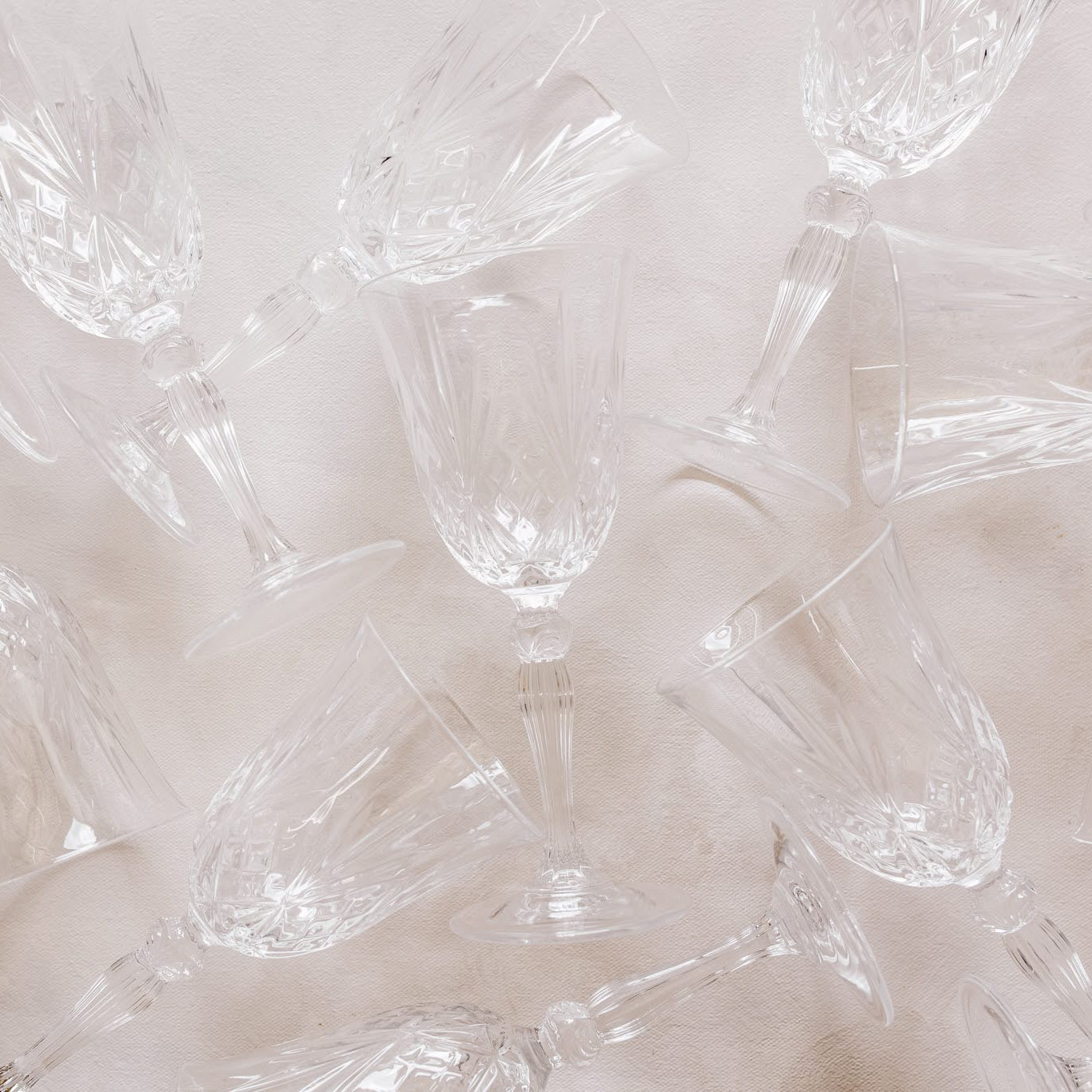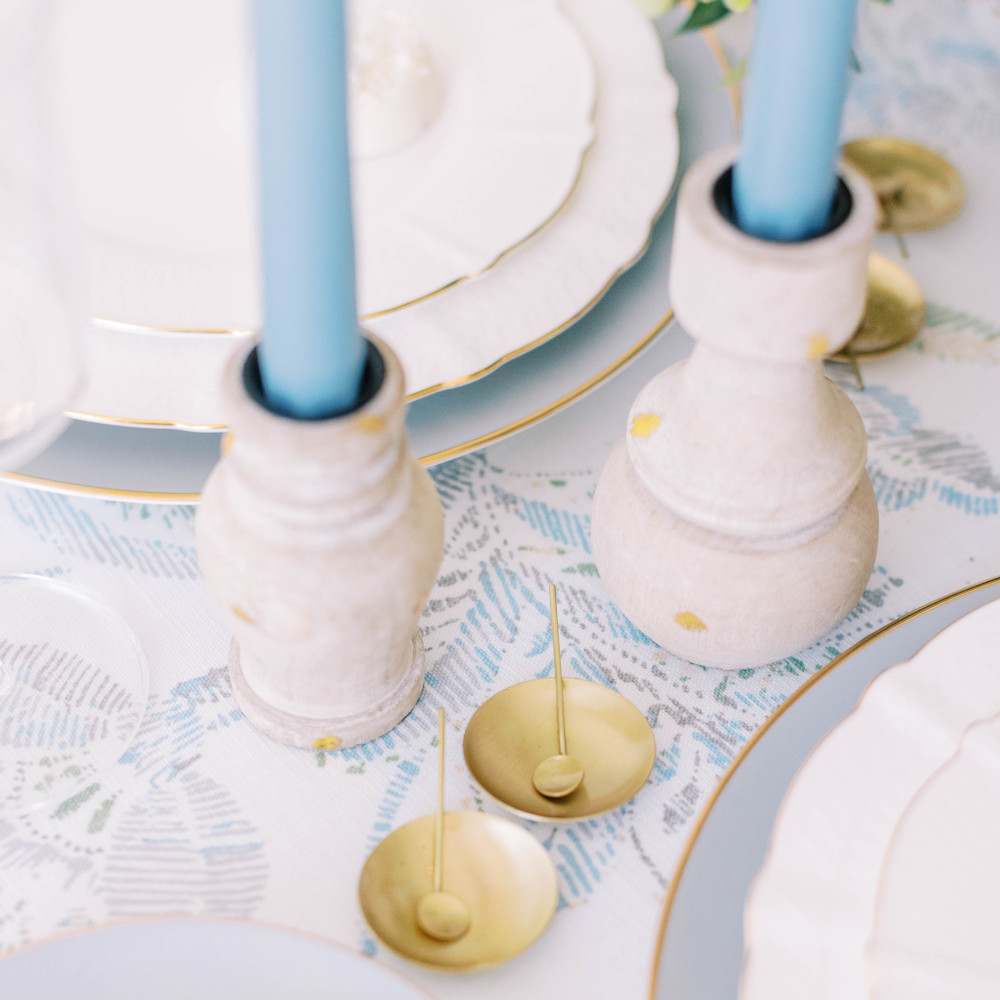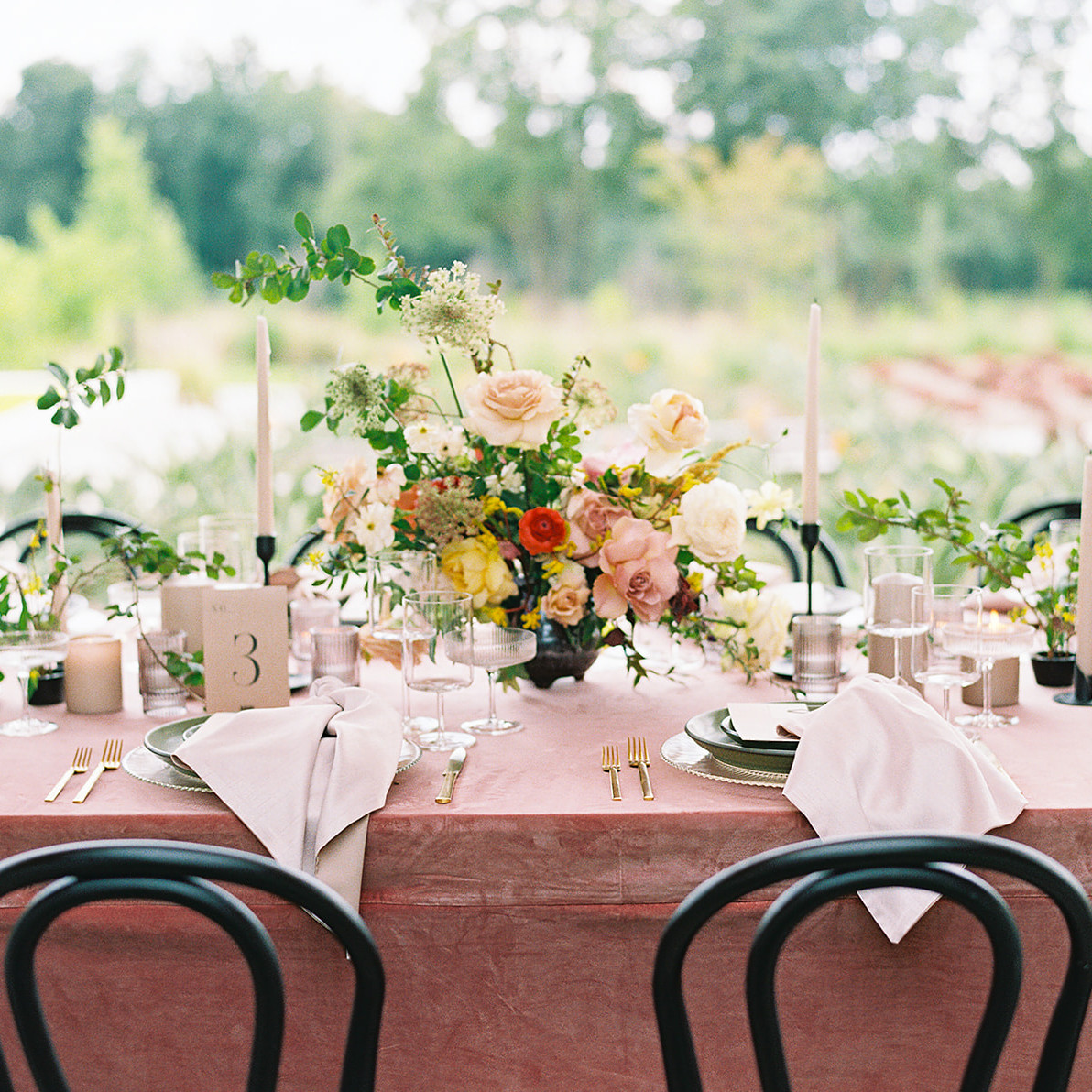 What's the best way to contact Treasury Rentals or schedule a design consultation?
The best way to get a proposal started is by filling out our event inquiry form on our contact page. This ensures we have enough information to get things started.
You can also email us directly at hello@treasuryrentals.com.
How do I reserve rentals from Treasury Rentals?
After receiving your proposal, you can reserve your order by agreeing to the terms for the rental and submitting the rental retainer. This can be completed through the payment link that you will receive in the emailed proposal.
You can also email us directly at hello@treasuryrentals.com.
How much do your rentals cost?
Our rentals are priced per piece to accommodate the needs of each of our clients. We suggest you submit an event proposal inquiry via our contact page to receive pricing for the pieces you're interested in.
Not set on what pieces you want? You can request general pricing information or request a general pricing sheet for more information.
What forms of payment do you accept?
Cash, Check, Credit Card (through our online processing system).
We do ask for each client to fill out a credit card authorization form to give us permission to charge your card in the event of unreturned or broken items.
When I rent from Treasury Rentals, how long do I have the item?
The rental period for our inventory is reserved for the day of the event only. Depending upon availability, we do try to work with clients requesting an early delivery or late pick-up, but we do not guarantee this option due to inventory availability.
If you're needing your order for an extended rental period, we will be happy to work with you to figure out how we can accommodate, but know that we do apply an additional rental fee of half the rental cost for each additional day the inventory is out.
Do I need to return the items clean?
We do have a cleaning policy for our rentals. For rentals that come in contact with food or drinks, we ask that they are free of food debris and liquid and re-packed in the containers they were delivered in. This includes rinsing dishware, flatware, and some items in our charger collection and dumping any liquids from the glassware.
If you're renting any lanterns or candle holders, they should be returned with candles and wax removed to avoid any additional cleaning fees. LED candle options may be available for rent, and are available upon request.
I accidentally broke or lost a few rentals. What do I do?
It is important for our team to be notified as soon as possible if any items arrive damaged or broken upon delivery. You can send an email to hello@treasuryrentals.com with information regarding the damaged pieces and pictures if possible. This will be noted for the return, and will not be charged a replacement fee.
If items are damaged or lost during the rental, you may be charged a replacement fee for those items. We do understand that dishware is fragile in nature, and our full damage policy can be found in our terms and conditions located within our contract. To review these terms, please feel free to contact us to have them emailed prior to rental.
Where are you located?
We are located in Lakeland, FL and happily serve all of Central Florida. We also deliver across the state, but require minimum rental amounts based upon delivery distance. To price delivery options, please submit an event proposal inquiry through our contact page.
How far will you deliver?
We have delivered as far north as Amelia Island and as far south as Miami. Delivery availability varies outside of our local zone in Central Florida, and recommend you submit an event proposal inquiry to learn more about our delivery options.
How much does delivery cost?
Delivery costs start at $50 for local rentals, and are priced based upon location and round trip distance. We do have rental minimums based upon different locations.
Do you have a rental minimum?
For delivery outside of Lakeland, we do have rental minimums based upon delivery zones. If your order does not meet the rental minimums for your zone, we do also try to accommodate will-call pick-ups for our clients based upon availability.
To find out the rental minimums for a specific delivery zone, please fill out our event proposal inquiry form for details regarding delivery and rental minimums for your area.
How far in advance should I book my rentals?
Depending upon the season, our inventory may be reserved as far as a year in advance. We do have a variety of inventory options available, and typically recommend booking at least 6 months in advance, but if you are set on specific pieces the best practice is to secure your rental with your retainer as early as possible.
Even though we book some rentals a year in advance, we also frequently accommodate last minute rentals. Rentals booked 15 days prior to an event may be subject to a rush order surcharge.
Rentals may be reserved by submitting a 50% retainer to secure your date and requested inventory. We will take final guest counts and rental adjustments 10 days prior to your event date, and the final balance is due at this time. If you know your final counts earlier, we will gladly make those adjustments at any time.
We can only guarantee inventory that is reserved, and an addition or change of inventory will be accommodated based upon availability, so if your counts need to increase significantly, make sure you let us know so we can reserve that inventory for you!